LP Construction Services, Denver Drywall Contractors

Our House or Business say a lot about ourselves and the ones who live and work with us. It needs to be cozy and pretty for that peaceful environment that we are all looking for. That is why our team has experts in construction work that helps to make our house the best place for living.
We are LP Construction Services, and as a family we know how important is for our home looks good and feels like it, for that reason we offer you the best experience while you are renewing your place. With 18 years of experience in the field, you will never be disappointed. Wait and see how your house will be the prettiest in the neighborhood.
At LP Construction Services, we are also dedicated to build your house from the beginning. We are experts in framing your new house, from the framing to the Final Paint, and build the rest of the house. We make sure your house will be strong and safe once is ready.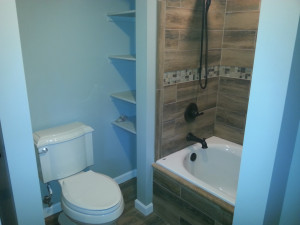 If you want to install or remodel your space in drywall, we offer you the best prices in drywall construction and framing. In any case you need to end up or complete an entire project; we are committed to offer you the best service. Repair holes, cracks or just putting the final touches with our Drywall services in Colorado, will do it for you without worrying about the money. We guarantee our team will do the job with high quality and right on time.
If you need to paint your home or business, but it's so big you cannot do it by yourself or you don´t trust your painting skills, do not worry about it, we have a professional team that will make your place look like it´s coming out of a magazine. Also if you want to install ceramic, Granite, porcelain or another material in counter tops, floors, walls, shower stalls or even backyards, contact us. We have tile installers that will give your surfaces the treatment they deserve, making them look good and pretty just for you.
No wonder we have 18 years of experience in the market. We are definitely your best option. We offer our services for Denver, Highlands Ranch, Centennial, Littleton, Lakewood, Englewood and all Metro Area.

LP Construction Services, Denver Drywall
Free estimates (720)508-0696
info@lpconstructionservices.com